Angelbird PKT MK2 BITWIG 512GB (grijs)
€

604,99

Incl. btw€499,99 Excl. btw
Niet op voorraad, check levertijd

Specificaties
Beschikbaarheid:
Niet op voorraad, check levertijd
Informatie
License to thrill!
SSD2GO PKT MK2 BITWIG
Our SSD2GO PKT MK2 BITWIG is the perfect match for your studio, DJ rig and live setup. No more dropouts or other hiccups caused by malfunctioning storage while you're busy creating. If you haven't yet experienced Bitwig's modern music production and performance software, our SSD2GO PKT MK2 BITWIG comes with full-licensed access to it!
BIT WHAT? BITWIG
Bitwig Studio is the next generation of music software. It's a professional digital audio workstation for music production, live performance and DJing, with a focus on dynamic tools and an efficient workflow.
AT A GLANCE
Dynamic software for creating and performing musical ideas in the studio and on stage. Super-fast workflow for sound design, recording, live performance, and beyond. Complete package with 80+ instruments and effects and 10 GB of world-class sound content from Bitwig and selected partners. Excellent hardware integration and out-of-the-box support for standard audio interfaces and controllers. For Windows, macOS and Linux.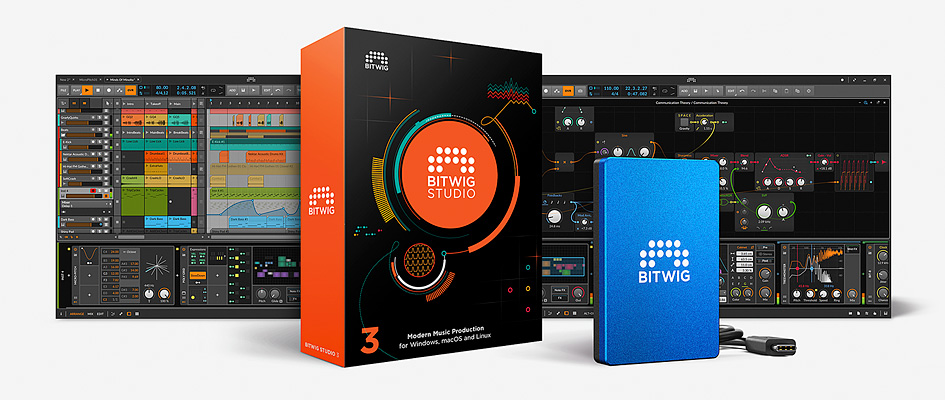 MODULARITY FOR YOUR CREATIVITY
Bitwig Studio is a unique and highly flexible modulation system for unbound creativity. Get greater control of your music by having access to every aspect of your production. Streamline your creative process and quickly evolve your ideas into complete songs, tracks and compositions. Record and arrange, improvise and perform or do it all at once.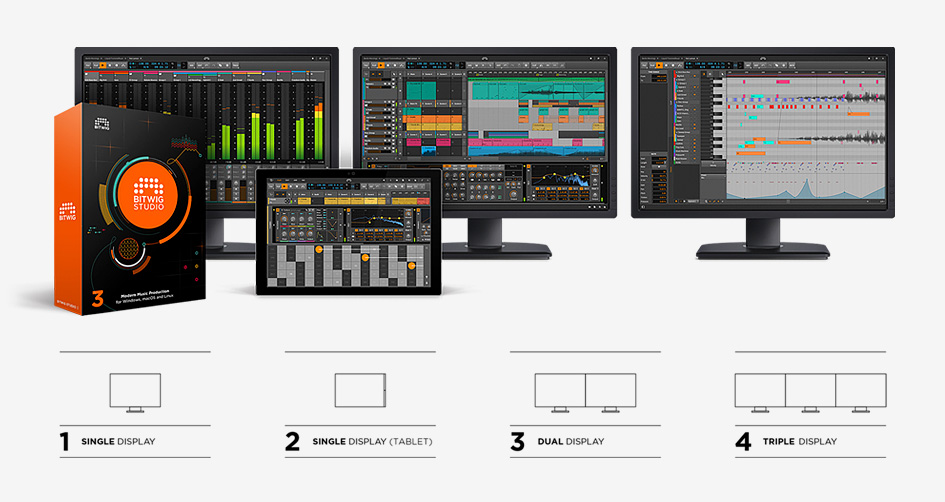 MUSIC THAT REFLECTS THE SOUL
Our relationship with our music is a personal one, that's why we developed a custom SSD that's hard-core but still has real groove. The SSD2GO PKT MK2 BITWIG fits in your pocket, easily pulls the night shift and is pretty much indestructible! Featuring a housed USB 3.1 Type-C™ connector (10 Gb/s), your connection points stay secure. With our active TRIM 2 GO™ support, you can count on hours of steady performance without SSD degradation.
A new Bitwig Studio license includes a 12-month upgrade plan. This means that any new version released within 12 months of your registration will be available to you, free of charge. It's time to take your music-making to the next level.