Angelbird Match Pack for Blackmagic Design Pocket Cinema Camera 6K (blauw)
€

895,39

Incl. btw€739,99 Excl. btw
Niet op voorraad, check levertijd

Specificaties
Beschikbaarheid:
Niet op voorraad, check levertijd
Informatie
High capacity for 6K resolution
The Blackmagic PCC 6K Match Pack was designed to meet the professional demands of 6K recording. Angelbird engineers this pack to deliver reliable sustained write speed performance. This is the fundamental key to ensuring smooth footage capture every time with no dropped frames.

Angelbird's Match Pack™ for Blackmagic Pocket Cinema Camera 6K bundles an internal CFast with an external, matchbox sized SSD, both of which are programed to capture 6K footage from multiple codecs, including data-heavy Blackmagic RAW.

Includes 1x AV PRO CF 512 GB with 560 MB/s and 498 MB/s sustained read/write speeds. 1x SSD2GO PKT MK2 1 TB with 560 MB/s and 500 MB/s sustained read/write speeds and includes discreet external mounting bracket.
LIFETIME PERFORMANCE
The lifespan, storage capacity and performance of the BMD PCC 6K Match Pack is managed by the included SSD manager software which allows for a Secure Erase function to be performed on the SSD2GO PKT MK2.
*The Secure Erase option is also available for CFast when paired with the Solid Stack CFast Card Reader which also includes the SSD manager software.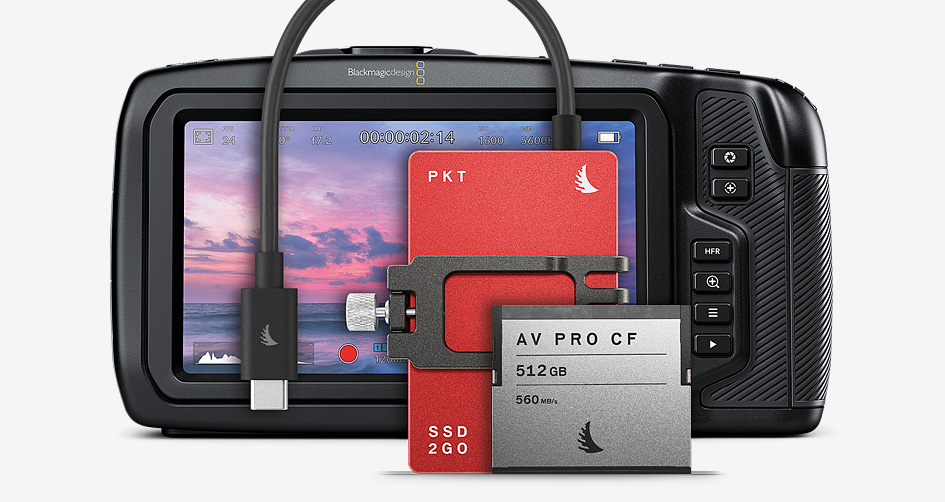 ANGELBIRD X BLACKMAGIC DESIGN 
Angelbird MATCH PACK™ media continues to grow and evolve in technological synchronicity with leading camera manufacturers; producing camera-specific media solutions that optimize the latest advances in video and photo production.

Prior to the commercial release of any new Angelbird MATCH PACK the media cards endure rigorous field testing by professional creatives and are certified in-camera for performance at a multitude of codex recording configurations. The real-time creative production needs, in the studio and on set, are considered. We optimize firmware and if needed engineer custom hardware that best complements a specific camera's performance. MATCH PACKS deliver confidence and ease for out-of-the-box compatibility with no hassles!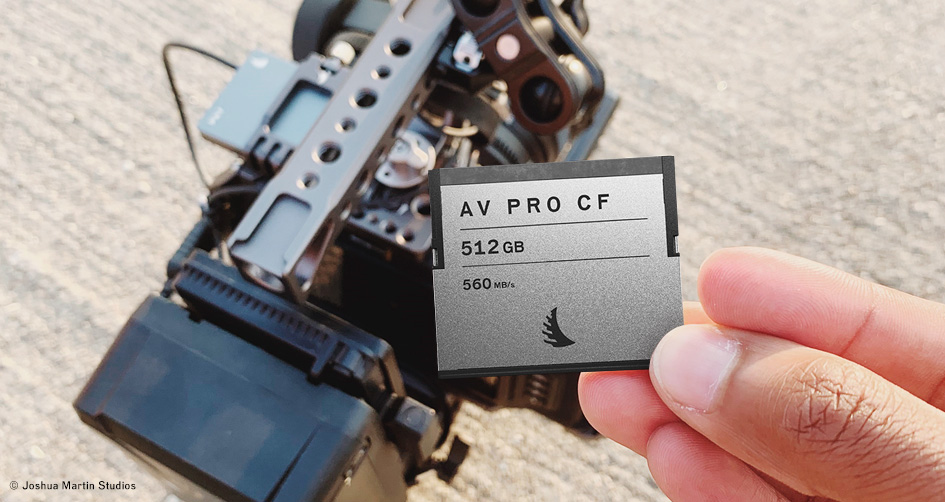 AV PRO LINE OFFERS EXCELLENCE IN QUALITY AND PERFORMANCE
Angelbird's CFexpress memory cards are the latest addition to the AV PRO product line which push the limits of speed and performance in the safest possible way. All AV PRO media solutions (SD, CFast 2.0, CFexpress, microSD, and SSD 2.5") consider the real-world media needs of the professional creative and feature Stable Stream™ performance technology, ideal for high-definition, lossless (drop-fee) video recording and smooth data processing.

The entire lineup of Angelbird's AV PRO media solutions are built with rock-solid performance protections such as, shock, dust, X-ray, and splash-water proofing, and tested for safe operating temperatures at extremes of (-25 °C to 85 °C).