Angelbird Match Pack for Blackmagic Design Pocket Cinema Camera 128 GB V90 (2 PACK)
€

355,00

Incl. btw€355,00 Excl. btw
Op voorraad

Specificaties
Levertijd:
Op Voorraad (3 - 7 werkdagen)
Informatie
New media solutions for original Blackmagic PCC models
Our SDXC memory cards offer in-camera qualified performance for easy compatibility with earlier models of Pocket Cinema Camera that date back to 2014. As SD cards have evolved to conform to new technology standards, Angelbird answered the call to keep a good thing going with the original Blackmagic Pocket Cinema Camera. BLACKMAGIC PCC OG MATCH PACK features two AV PRO SD MK2 V90 cards in 128 GB capacity.
SDXC CARDS FOR OLDER POCKET CINEMA CAMERA MODELS
Angelbird's latest SDXC platform guarantees read speeds up to 300 MB/s and write speeds up to 280 MB/s. So more than enough to fulfill the needs of the PCC OG but also perfectly suited to the needs of latest cameras requiring V90 speed class.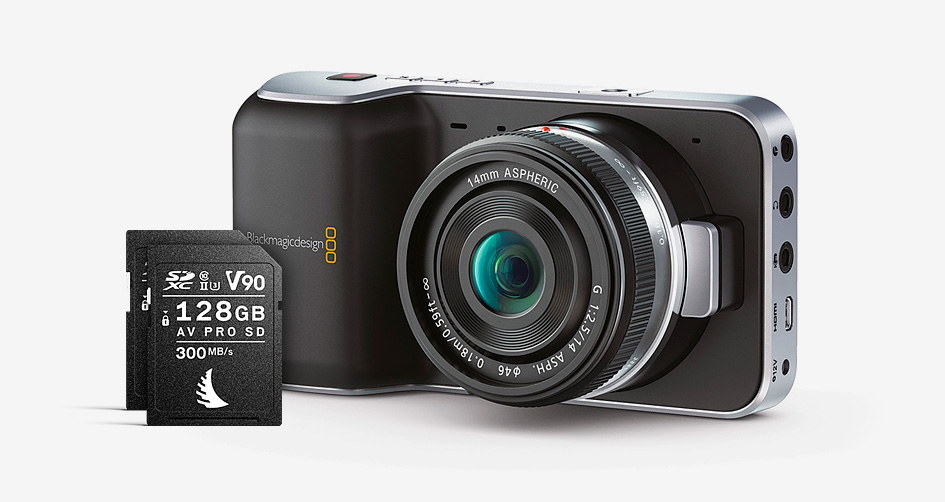 ANGELBIRD X BLACKMAGIC DESIGN
Angelbird MATCH PACK™ media continues to grow and evolve in technological synchronicity with leading camera manufacturers; producing camera-specific media solutions that optimize the latest advances in video and photo production.

Prior to the commercial release of any new Angelbird MATCH PACK the media cards endure rigorous field testing by professional creatives and are certified in-camera for performance at a multitude of codex recording configurations. The real-time creative production needs, in the studio and on set, are considered. We optimize firmware and if needed engineer custom hardware that best complements a specific camera's performance. MATCH PACKS deliver confidence and ease for out-of-the-box compatibility with no hassles!