Angelbird CFexpress Card Reader
€

96,79

Incl. btw€79,99 Excl. btw
Niet op voorraad, check levertijd

Specificaties
Beschikbaarheid:
Niet op voorraad, check levertijd
Informatie
Capable and Efficient Reader for CFexpress Large File Off-loads
CFexpress card technology places extreme demands on your computer's processing capabilities and requires a reliable CFexpress reader to efficiently and safely bridge your captured footage to your post production workflow.


The Angelbird CFexpress Card Reader transfers data at unrestricted speeds, features a "Write Protect" function for added security and includes TRIM support software with Secure Erase so that you can monitor and optimize your card's performance over time.
FEATURES
The CFexpress Card Reader includes Type-C to Type-C cable (50 cm, 19.7 in) and active USB-A to USB-C adapter, along with non-slip rubber pads for added stability during operation and Velcro binding for easy portability.
SOLID CONNECT
The recessed Solid Connect™ (USB 3.1 Gen 2, 10 Gb/s) connection port helps to provide a secure connection point and minimize wear and tear.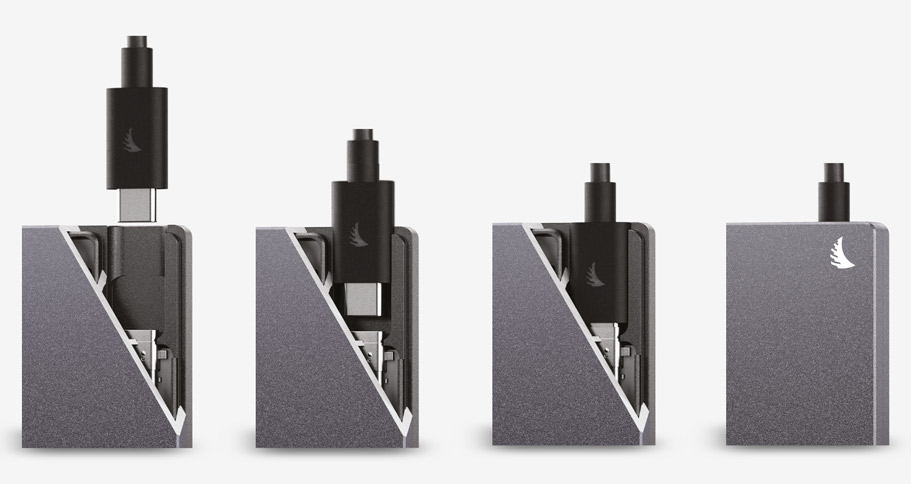 FREE PROFESSIONAL DATA RECOVERY SERVICE
Angelbird provides a staff of professionals who will evaluate your issue and safely attempt a secure data-recovery in our lab. This service covers media that has encountered physical damage and/or software issues such as data or file corruption. Furthermore, Angelbird extends a non-disclosure agreement to their customers to ensure that the privacy and confidentiality of their content is also protected.